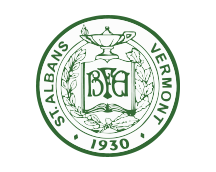 Message to Seniors
BFA
Wednesday, May 20, 2020
Dear Seniors,
We want to express heartfelt congratulations at reaching the homestretch of your senior year! The end is in sight. Having said that, we want to make sure that everyone is putting forth the effort necessary to reach proficiency and earn the credits necessary to graduate. This has been an extremely challenging second semester. Even in the face of these challenges, we want to make sure everyone is positioned to graduate.
To receive credit in your classes:

You must achieve a minimum score of a 2.5
You must actively engage in your class which means completing assignments
Every student needs to communicate with their teachers to be sure you are meeting the minimum expectations to pass the class. Powerschool might indicate that you have a passing score, however, if you have not engaged that score may be converted to an INC - incomplete which means no credit. You would need to return in the fall to complete the course.

If you have already developed a plan with your teacher, then you have taken the first necessary step. If you have not done that, please do so immediately. We want to make sure that all seniors have the opportunity to receive their diploma in June. If you need any further assistance, please do not hesitate to reach out to your teachers or administration.
Sincerely,

Bill Kimball - Principal/Assistant Superintendent
Heather Fitzgibbons - Assistant Principal
Sara Kattam - Assistant Principal