WELCOME TO THE WORLD LANGUAGES/ CLASSICS DEPARTMENT
World Languages Dept Staff: Click Here
World Languages Dept Staff Bios: Click Here
The BFA World Language and Classics department welcomes you to join our ranks of enthusiastic language learners! We offer multiple levels of Latin, French and Spanish courses. During your time in our department, you will learn how to read, write, speak, and listen to the language(s) of your choice. Students will be exposed to multiple authentic instructional tools including textbooks, media, literature, music and film.
Learning a language is extremely valuable; it can help you improve your SAT scores, become a global citizen with enhanced communication skills to interface with the professional world, and achieve higher grades in your additional courses. Furthermore, many colleges and universities recommend or require several years of language study for admission. As a department, we value hard work, cultural exploration, and making learning fun! We look forward to having you in our classrooms.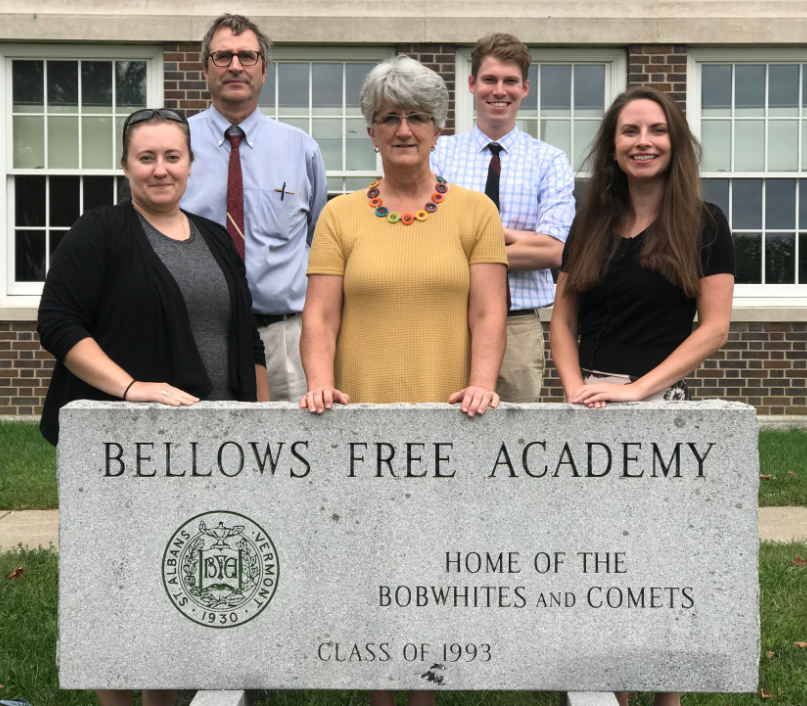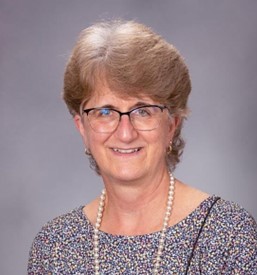 Lydia B. Batten
Latin, Classical Humanities
Bachelor of Arts, 1981
Latin, Secondary Education, Minor English
University of Vermont
Master of Arts in Teaching, 2004
Teaching of Latin and Classical Humanities
University of Massachusetts Amherst
● I started my teaching career in Massachusetts and have continued teaching in Vermont since my husband and I moved back to Vermont in 2004.
● I love teaching Latin because students can be taken back to another place and time! And by doing so, they can then see how the 'old' still influences the 'new' or 'modern' in so many words, customs, and traditions today.
● Even though it is no longer an officially spoken language, students and I have FUN speaking a Restored Classical Latin Pronunciation—because we can!.
● Latin has proven easily adaptable to the modern age! Technology is a big part of my classroom curriculum—you can mix the old with the new!
● I am an avid calligrapher, and love pens, paper, handwriting, and COLOR! I know French, ancient Greek, and some basic Italian—handy for trips to Italy!
● I enjoy time with my husband, 3 grown sons, and my 3 grandchildren.
● This is my 11th year at BFA, and my 26st year of teaching, overall.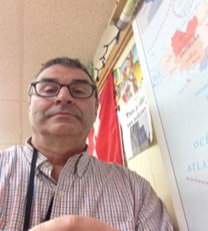 Bruce Pollard
French and Spanish
Bachelor of Arts, 1983
History and Minor in French
Grinnell College, Grinnell, Iowa
Masters of Education, 1987
SUNY Albany
● This is my sixth year teaching at BFA. Prior to working here I was a foreign language teacher at Black River High School in Ludlow, VT.
● I studied French and History in college and decided to become a teacher because I enjoy working with students. I understand how difficult it is to learn a second language and have a great deal of empathy for my students.
● I studied French in Tours, France and took off a year to work on a dairy farm in the French Alps. Later in life I decided to learn Spanish and I studied in San Miguel Allende, Mexico and Quetzaltenango, Guatemala. I also studied Spanish in the Middlebury Summer Immersion program. Because I lived and studied in Europe for several years, I was able to visit many countries. Traveling in Europe is easy because of the size of the countries and the efficient train system.
● In my spare time I like to travel, work on my old house, keep my cars running, cook, watch films and soccer games, and hang out with my family. I have four children and they all live in Vermont. My wife works for the Federal Government.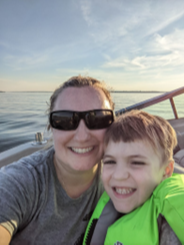 Kat Salemno
Spanish
Bachelor of Arts in Spanish, 2009
Saint Michael's College
● I was born in Seattle, but I grew up in Milton, Vermont. I have been studying Spanish since I was a 7th grader at Milton Junior High School. I first traveled to Spain as a junior in high school and decided that one day I would live and work in Madrid.
● I attended college at Saint Michael's, where I double majored in Spanish and Business Administration. During college, I studied abroad in Madrid, Spain, where I lived with a Spanish family and worked for a Spanish bakery.
● I joined the teaching world in a somewhat non-traditional way and got my license through the peer review process. This is my 14th year teaching and my 5th year here at BFA. Prior to teaching here in MRUSD, I taught at another area high school.
● Outside of school, I co-own a small sewing business with my mom. I also enjoy cooking, gardening, fishing, and spending lots of time outside. I live in Milton with my husband Anthony, our son Dade, and our dog Luna.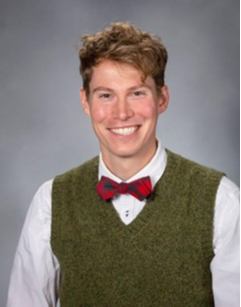 James Thurber
Spanish

Bachelor of Arts in Spanish, 2010
Saint Michael's College
Master of Arts in Teaching, 2012
University of Vermont
● I originally fell in love with Spanish while in high school at St. Johnsbury Academy, which led me to major in the language in college. In addition to Spanish, I also minored in art history and history, with a focus on medieval Europe.
● While in college, I studied abroad in Seville, Spain. Apart from Spain, I have also traveled to Costa Rica, Perú, and various countries in Europe. I have led two international trips with BFA students, and hope to lead more in the future.
● Outside of teaching at BFA, I live in Burlington with my wife, Karyn, and two cats, Zara and Mina. My interests include traveling, cooking, and enjoying the outdoors through running, hiking, and gardening. I also have an ever-growing collection of bowties! Above all, my passion is soccer, and I can talk to you for hours about the news and results from around the world. Finally, for those that follow la liga in Spain, I support Real Madrid over Barcelona. ¡Vamos Madrid!
● I have been teaching Spanish at BFA Saint Albans since 2013. Prior to teaching at BFA, I completed an internship at Montpelier High School and taught for one year at Essex Middle and High School.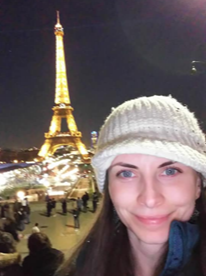 Kristi Waite
French

Bachelor of Arts in French, 2008
Harding University
Master of Arts in Foreign Language Teaching, 2023 (expected)
Michigan State University
● I grew up in West Pawlet, VT and attended high school just across the border in Granville, NY. I often return to my hometown to visit my parents and sister's family.
● My love of French and Francophone cultures began in 8th grade when I started my French studies. I was President of my high school's French Club and continued with the language through my Senior year and into college as well.
● I completed my undergrad at Harding University in Searcy, AR. I was a French major there while simultaneously enrolled in the Education program with a minor in English.
● After college I lived in Lyon, France for eight months where I worked as a language assistant in a French high school. It was this immersive experience that really helped my French proficiency to come alive!
● I ultimately returned to Vermont where I worked as a long-term French sub at five different schools across the state over the course of several years. I was ultimately hired here at BFA St. Albans in 2013, and the rest is history! : )
● My goal is to make learning French fun for students and to instill a life-long interest in intercultural communication and appreciation of other languages and cultures. I have a particular interest in Francophone music, especially that of Quebec.
● I currently live in St. Albans with my husband and our baby daughter, Everleigh. I enjoy traveling, musical theater, and dance.