Looking more like road again!
Brenda Comstock
Thursday, October 12, 2017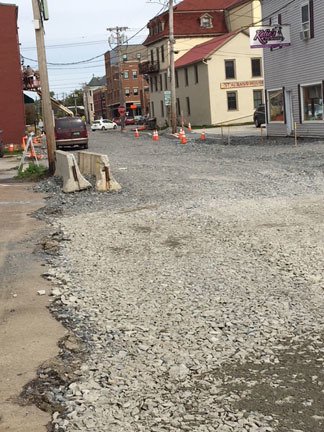 Construction in front of Central Office looks like it is close to allowing throughtraffic. Hard pack is in place, and the expansion of the corner at Stebbins is moving along. It has been a long road to paving, but we can't wait to share the before and after pictures with you!