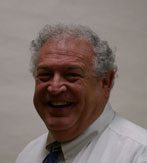 MESSAGE FROM THE SUPERINTENDENT
Dear Members of the Maple Run Unified School District (MRUSD) community:
It gives me great pleasure to be able to welcome you to the new and improved MRUSD website. I continue to be pleased and proud to be the Superintendent of this great school district. I hope you will find, as I have, that Maple Run is the center of our community and focuses on meeting the individual needs of all our students, maintaining high standards and providing an excellent education. In this message, I would like to speak to some important people – our students, parents, and community members.
Students, you are the reason we are here. The number one priority for all supervisory union staff is your learning. It is no accident that our School Board, in its Statement of Core Values, states at the beginning, "Children, First and Foremost".
We want you to be successful throughout your school career. I encourage each of you to experience success, both at school and away from school. I also urge you to consider the following Guiding Principles, which I have learned and worked to use over the years:
Accept ownership of your words and actions.

Treat people as you would like to be treated.

Demonstrate excellence in courtesy, manners, respect, and sportsmanship.

Maintain a safe and orderly environment.

Support and encourage the efforts of others as they strive for excellence.

Accept yourself for who you are while seeing and valuing others' differences.
I promise, if you follow these principles, work hard every day and strive to become a productive member in the community, you will achieve success.
The staff will set high expectations for both your academic and behavioral growth. You will benefit from everything that your schools have to offer by being actively involved in your classes, co-curricular and extra-curricular activities. If you encounter difficulties, I ask that you seek out any of our trained professionals, and we will make every effort to support you. We are here to help you build the necessary educational foundation that will allow you to reach your full potential during a lifetime of learning. We welcome the opportunity to help you overcome the often necessary challenges that are important to educational success. Above all, do your best and aim high. As you move through your years with us, consider the following quote:
"The greater danger for most of us is not that our aim is too high and we miss it, but that it is too low and we reach it."
Michelangelo Buonarroti  
   1474-1564, Italian Renaissance Painter and Sculptor
Parents, you are a very important part of our school community too. I encourage you to be active participants in your child's educational pursuits throughout their school career. Support the school with your presence and by giving encouragement to your child's efforts at school. Research has proven that parental involvement, positive reinforcement, daily encouragement, and high standards contribute significantly to your children's success.
In addition, we extend open door greetings to parents and our Franklin Central communities to join our family by volunteering or getting involved in any way possible! Our schools can only be enhanced through your participation and involvement.
St. Albans City School (SACS), St. Albans Town Education Center (SATEC), Fairfield Center School (FFCS), Bellows Free Academy UHSD #48/Northwest Technical Center (BFA USDA#48/NWTC) and the entire MRUSD community have much to be proud of, and a fine tradition to uphold. I wish you the best and hope that this school year is all that you expect it to be and more.
Warmest personal regards,

Superintendent of Schools