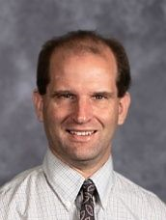 I have been an educator for the past 30 years, and began my career as a high school science teacher. After my classroom teaching experience, I assumed the positions of Director of Technology, Curriculum Director, and Superintendent. For the past two years here at Maple Run, I have worked as the Assistant Superintendent. When I started in the fall of 2019, I looked forward to taking my time to get to know the Maple Run Community, but as many of you know, I took on the principalship at BFA in November 2019. It was my pleasure to help our community in that role. Of course, all of us remember March of 2020, where we had to jump right into a new educational world because of the COVID pandemic. Still, I cherish the time I spent at BFA and enjoyed the experience of establishing relationships with the students, staff, and families.
Now I am starting my third year with Maple Run, and my first as the Superintendent of Schools. I want to take time this summer and fall to listen to our communities. It is important to me that I understand what makes our district unique and where we have opportunities to improve. I have always believed that the community is the owner of our public school, and they should provide input both to the board and the superintendent about what they want their children to know and be able to do when they graduate with a diploma from BFA-St. Albans. To that end, I plan to have multiple formal and informal ways to request your input— from online surveys, to meeting at an event, to announced "meet the superintendent" times where we can have a conversation.
Thank you for your input, and please have a restful and relaxing summer. We all deserve it after what we have been through the past 16 months. I look forward to seeing everyone at the start of school.
Sincerely,
Bill Kimball
07/01/2021